Instructor

: Robert Russel

Lectures

: 26

Students

: 1534

Duration

: 10 weeks
International Business is a subject that teaches how to nurture a local business and make it global. It explains the business practices and strategies required to succeed in international markets. In this tutorial, it has been our endeavor to cover the multidimensional aspects of International Business in an easy-to-understand manner.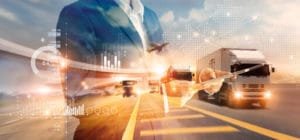 Audience
This course is specially designed for the students of Management, Commerce, Human Resources, Marketing, and Business Law.
Prerequisites
To understand this tutorial, it is advisable to have a foundation level knowledge of business and management studies. However, general students who wish to get a brief overview International business may find it quite useful.
International Business Ecosphere

International Trade

General Agreements On Tariffs & Trade

Global Trade – Major Challenges

Strategic Approaches

Global Portfolio Management

Organizational Structures

Business Operations

Miscellaneous
Reviews
ABDELHALIM BENEMBAREK

thank you to this course and information thank you very much..

yousif95

excellent Diploma course

VISHAL GUPTA

अंतर्राष्ट्रीय बिजनेस की बारीक से बारीक अच्छी तरीके से रणनीति समझाने वाला सबसे बेहतर कोर्स है

AKHTAR ALI

I think this course very good for students because this free and easy to learn.Thank you sir.