Google Tag Manager is the next big thing in the Digital Marketing world. For any product marketer, it becomes a task to achieve efficient data from the product blog/website. When it comes to the data, there are multiple product marketing tools available. To handle these tools, Google Tag Manager provides a universal solution. This course by Academy Europe will take you through the basics of Google Tag Manager, right from the Tag formation to interacting with special functions such as Form Submission, Mouse Scroll Events, etc.
Free Certification
Academy Europe presents high-quality formal diplomas, certificates and e-certificates which are formal proof and recognition of accredited online courses. It shows all student's abilities to learn and achieve high results and is very useful to promote personal career including with CVs, job applications and self improvements.
How can you get your certificate at Academy Europe?
You must click "complete" link at the end of every lesson of your course after you finish them.
When you finish all lessons of course, the "finish course" link is going to be active at the end of last lesson.
When you click the "finish course" link, you will finish your course on Academy Europe officially. Then, "certificate" page of you completed course will be automatically active.
You can see and download your certificate online after you click on your "certificate" link.
Audience
The primary audience for this course are the product marketers. However, this course is useful for anyone working with Google Tag Manager as a part of their development assignment. With the basic introduction, product marketing enthusiasts can benefit from knowing what Google Tag Manager has to offer.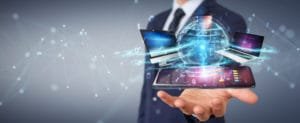 Prerequisites
We assume that the reader has beginner's understanding of Web/Mobile Marketing. Google Analytics knowledge is mandatory. Other than that, it is assumed that the reader is acquainted with a blog, configuring a blog and modifying the blog for enhancements.
Google Tag Manager - Overview

Google Tag Manager – Overview

Google Tag Manager - Set Up

Google Tag Manager – Set Up

Google Tag Manager - Getting Started

Google Tag Manager – Getting Started

Google Tag Manager - Track Tags

Google Tag Manager – Track Tags

Google Tag Manager - Organize the Interface

Google Tag Manager – Organize the Interface

Google Tag Manager - Publish a Tag

Google Tag Manager – Publish a Tag

Google Tag Manager - The Data Layer

Google Tag Manager – The Data Layer

Google Tag Manager - Advanced Tracking

Google Tag Manager – Advanced Tracking