Instructor

: Robert Russel

Lectures

: 18

Students

: 10637

Duration

: 10 weeks
Categories:
* Certificate Courses *
,
* E-Certificate Courses *
,
Acoustical Engineering
,
Aerospace Engineering
,
Architecture
,
Artificial Intelligence
,
Astronomy & Space
,
Automotive Engineering
,
Biomedical Engineering
,
Chemical Engineering
,
Civil Engineering
,
Computer Engineering
,
Control Engineering
,
Courses in English
,
Digital Technology
,
Electrical Engineering
,
Electronics Engineering
,
Energy Engineering
,
Engineering & Technology
,
Environmental Engineering
,
Food Engineering
,
Industrial Engineering
,
Materials Science
,
Mathematics
,
Mechanical Engineering
,
Nanotechnology
,
Nuclear Engineering
,
Petroleum Engineering
,
Robotics
,
Science & Research
,
Statistics
,
System Engineering
,
Telecommunication Engineering
,
Textile Engineering
This course by Academy Europe contains most of the material covered in a typical first year mathematics course in an engineering or science programme. It devotes Chapters 1–10 to consolidating the foundations of basic algebra, elementary functions and calculus. Chapters 11–17 cover the range of more advanced topics that are normally treated in the first year, such as vectors and matrices, differential equations, partial differentiation and transform methods.
A substantial part of many first year engineering programmes is dedicated to consolidation of the basic mathematics material covered at pre-university level. However, individual students have widely varying
backgrounds in mathematics and it is difficult for a single mathematics course to address everyone's needs.
Free Certification
Academy Europe presents high-quality formal diplomas, certificates and e-certificates which are formal proof and recognition of accredited online courses. It shows all student's abilities to learn and achieve high results and is very useful to promote personal career including with CVs, job applications and self improvements.
How can you get your certificate at Academy Europe?
You must click "complete" link at the end of every lesson of your course after you finish them.
When you finish all lessons of course, the "finish course" link is going to be active at the end of last lesson.
When you click the "finish course" link, you will finish your course on Academy Europe officially. Then, "certificate" page of you completed course will be automatically active.
You can see and download your certificate online after you click on your "certificate" link.
Samples: Horizantal Diploma – Horizantal Certificate – Vertical E-Certificate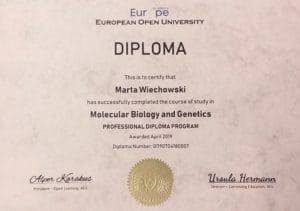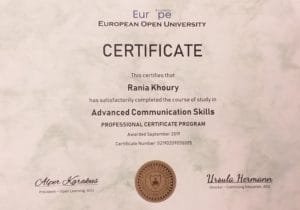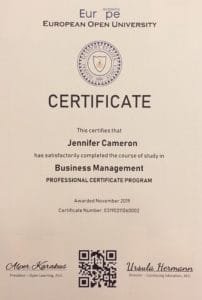 Prerequisites
Before you start proceeding with this course on Academy Europe, we are assuming that you have a good aptitude and can think logically. You should want to try something different.
Ideal candidates for the course would typically possess:
– Discipline and attentiveness
– Ability to conduct research
– Ability to perform tasks with speed, efficiency, and accuracy
– Analytical judgment
– Patience to interpret technical/scientific data
– A willingness to learn, roll up your sleeves and work toward your dream!
– A computer, tablet or smartphone and an internet connection
– Basic computer skills
Audience
This course by Academy Europe aims at imparting quality education and training to students.
Academy Europe is dedicated to its students, their specific learning requirements, and their overall learning success.
This course is directed toward a student-centered, independent study, asynchronous learning approach.
After completing this course on Academy Europe, students will get self improvement  and promotion in their careers.
This course is based on at least two learning skills which are provided  to the users through audio & visuals, videos, verbal presentations and articles, all of which are asynchronized with distance education approach.
Content

Number and Arithmetic

Algebra

Functions and Series

Exponential and Logarithm Functions

Exponential and Logarithm Functions

Geometry of Lines, Triangles and Circles

Geometry of Lines, Triangles and Circles

Trigonometry

Coordinate Geometry

Techniques of Differentiation

Techniques of Differentiation

Techniques of Integration

Techniques of Integration

Applications of Differentiation and Integration

Applications of Differentiation and Integration

Vectors

Complex Numbers

Matrices and Determinants

Matrices and Determinants

Analysis for Engineers – Limits, Sequences, Iteration, Series

Analysis for Engineers – Limits, Sequences, Iteration, Series

Ordinary Differential Equations

Ordinary Differential Equations

Functions of More than One Variable – Partial Differentiation

Functions of More than One Variable – Partial Differentiation

An Appreciation of Transform Methods

An Appreciation of Transform Methods