Categories:
* Certificate Courses *
,
* E-Certificate Courses *
,
Advertising
,
Business & Career
,
Courses in English
,
Journalism
,
Marketing
,
Marketing
,
Media & Television
,
Professions & Services
,
Social Media
Content Marketing is all about creating and distributing content that engages and attracts a targeted audience, while encouraging them to take action which is profitable to a business. This is a brief course by Academy Europe that explains how you can use content marketing to your advantage and promote your business.
Free Certification
Academy Europe presents high-quality formal diplomas, certificates and e-certificates which are formal proof and recognition of accredited online courses. It shows all student's abilities to learn and achieve high results and is very useful to promote personal career including with CVs, job applications and self improvements.
How can you get your certificate at Academy Europe?
You must click "complete" link at the end of every lesson of your course after you finish them.
When you finish all lessons of course, the "finish course" link is going to be active at the end of last lesson.
When you click the "finish course" link, you will finish your course on Academy Europe officially. Then, "certificate" page of you completed course will be automatically active.
You can see and download your certificate online after you click on your "certificate" link.
Audience
This course is primarily going to help all those readers who are into advertising and specifically those who aspire to make a career in Digital Marketing.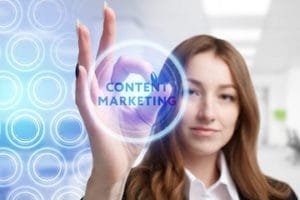 Prerequisites
Before proceeding with this course, you should have a good understanding of the fundamental concepts of marketing, advertising, and analyzing products and audience.
Content Marketing - Overview

Content Marketing – Overview

Strategy & Process

Content Marketing – Target Customer

Content Types & Channels

Conclusion