Instructor

: Elena Nemayeva

Lectures

: 68

Students

: 21808

Duration

: 10 weeks
Categories:
* Certificate Courses *
,
* E-Certificate Courses *
,
Computer Engineering
,
Computer Science
,
Courses in English
,
Engineering & Technology
,
Hardware
,
Information Technology
,
Internet
,
Java
,
Programming
,
Social Media
,
Software
,
Web Design
Course on Computer Concepts is a basic course on computer literacy. This course by Academy Europe enables the learner to use computer for basic things like sending and receiving emails, browsing internet, preparing databases, making presentations, etc. This course also helps to prepare candidates for NIELIT CCC examination.
Free Certification
Academy Europe presents high-quality formal diplomas, certificates and e-certificates which are formal proof and recognition of accredited online courses. It shows all student's abilities to learn and achieve high results and is very useful to promote personal career including with CVs, job applications and self improvements.
How can you get your certificate at Academy Europe?
You must click "complete" link at the end of every lesson of your course after you finish them.
When you finish all lessons of course, the "finish course" link is going to be active at the end of last lesson.
When you click the "finish course" link, you will finish your course on Academy Europe officially. Then, "certificate" page of you completed course will be automatically active.
You can see and download your certificate online after you click on your "certificate" link.
Audience
This course by Academy Europe is designed on Course on Computer Concepts (CCC) which covers the entire updated syllabus prescribed by NIELIT. It comprises eight chapters on the fundamental concepts of computer. Each chapter provides clear idea of computer concepts in detail with the help of real time applications and screenshots. The language used in the entire course is quite simple and easy to understand. The course starts with basic concepts of computer and then explains about Microsoft Word, Excel and PowerPoint of MS office 2013 version. In the fifth and sixth chapters, it covers knowledge about Internet usage in our day-to-day life. The application of digital financial services is discussed in the last chapter which describes the usage of internet facility in financial sectors. So anyone who wants to get basic to intermediate level knowledge on the above topics are the targeted audience for this course.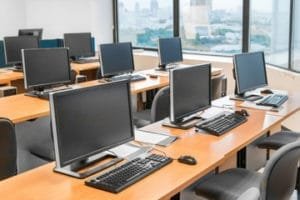 Prerequisites
To be able to follow this course, you do not need any prior knowledge on computers. It is a basic course which starts from the fundamentals. One having basic knowledge and understanding of English language can easily complete this course.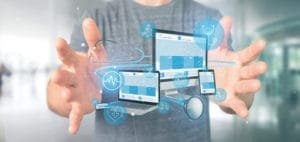 Computer Concepts - Introduction to Computer

Characteristics of Computer System

Basic Applications of Computer

Components of Computer System

Input Devices – Keyboard and Mouse

Concept of Hardware and Software

Representation of Data/Information

Data Processing & Data Processing Stages

Introduction to GUI based Operating System

GUI based Operating System

Types of Operating System

Basics of Popular Operating Systems

File and Directory Management

Elements of Word Processing

Elements of Word Processing

Opening Word Processing Package

Opening and Closing Documents

Computer Concepts - Spread Sheet

Elements of Electronic Spread Sheet

Creating Text, Number and Date Series

Introduction to Internet, WWW and Web Browsers

Introduction to Internet, WWW and Web Browsers

Basics of Computer Networks

Communication on Internet

Preparing Computer for Internet Access

Internet Access Techniques

Communication and Collaboration

Communication and Collaboration

Mailbox: Inbox and Outbox

Instant Messaging and Collaboration

Application of Presentations

Application of Presentations

Application of Digital Financial Services

Application of Digital Financial Services

Documents for Opening Accounts

Banking Service Delivery Channels