Collaborative management can be broadly seen as the act of working together as a team to accomplish a common goal within a given timeframe. This is a brief introductory course by Academy Europe that explains the methodologies applied in the rapidly growing area of collaborative management.
Free Certification
Academy Europe presents high-quality formal diplomas, certificates and e-certificates which are formal proof and recognition of accredited online courses. It shows all student's abilities to learn and achieve high results and is very useful to promote personal career including with CVs, job applications and self improvements.
How can you get your certificate at Academy Europe?
You must click "complete" link at the end of every lesson of your course after you finish them.
When you finish all lessons of course, the "finish course" link is going to be active at the end of last lesson.
When you click the "finish course" link, you will finish your course on Academy Europe officially. Then, "certificate" page of you completed course will be automatically active.
You can see and download your certificate online after you click on your "certificate" link.
Audience
This course by Academy Europe will be useful for students from management streams who aspire to learn the basics of Collaborative Management. Professionals, especially project managers, regardless of which sector or industry they belong to, can use this course to learn how to apply the methods of collaborative management in their respective project environments.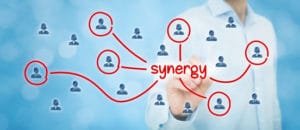 Prerequisites

The readers of this course are expected to have a basic understanding of how a project manager would deal with a complex project having multiple dimensions and accomplish it without overshooting his resources.
Collaborative Management Introduction

Collaborative Management Introduction

Collaboration System

Leadership Styles

Collaborative Approach

Collaborative Tools

The Arc's Model

The ESSIM Initiative

Collaborative System

Change Management

Collaborative Project Management

Collaborative Project Management

Project Management Architecture

Project Management Architecture

Application & Implementations

Application & Implementations

Conflict Management

Collaborative Management Case Study

Collaborative Management Case Study