Behavior Driven Development (BDD) is a software development process that originally emerged from Test Driven Development (TDD). BDD uses examples to illustrate the behavior of the system that are written in a readable and understandable language for everyone involved in the development.
Free Certification
Academy Europe presents high-quality formal diplomas, certificates and e-certificates which are formal proof and recognition of accredited online courses. It shows all student's abilities to learn and achieve high results and is very useful to promote personal career including with CVs, job applications and self improvements.
How can you get your certificate at Academy Europe?
You must click "complete" link at the end of every lesson of your course after you finish them.
When you finish all lessons of course, the "finish course" link is going to be active at the end of last lesson.
When you click the "finish course" link, you will finish your course on Academy Europe officially. Then, "certificate" page of you completed course will be automatically active.
You can see and download your certificate online after you click on your "certificate" link.
Audience
BDD focuses on providing a shared process and shared tools promoting communication among software developers and business analysts to collaborate on software development, with the aim of delivering products with business value. Hence, this course by Academy Europe is going to be useful for software developers as well as business analysts at every level.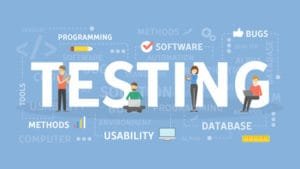 Prerequisites
Before you start proceeding with this course, we are assuming that you are already aware of the basics of testing and have some hands-on experience of some testing tools. If you are not well aware of these concepts, then we will suggest you to go through our short course Software Testing.
Behavior Driven Development - Introduction

Behavior Driven Development – Introduction

BDD - Test Driven Development

BDD – Test Driven Development

BDD - TDD in a BDD Way

BDD - Specifications by Example

BDD – Specifications by Example

Behavior Driven Development - Tools

Behavior Driven Development – Tools

Behavior Driven Development - Cucumber

Behavior Driven Development – Cucumber

Behavior Driven Development - Gherkin

Behavior Driven Development – Gherkin

Behavior Driven Development - SpecFlow

Behavior Driven Development – SpecFlow