Instructor

: Mark Cowley

Lectures

: 17

Students

: 1173

Duration

: 10 weeks
Aviation Management is an activity of planning, designing, operating, and maintaining aircrafts and airport. This is an introductory course that provides an overview of how the airports and airlines are managed worldwide.
Free Certification
Academy Europe presents high-quality formal diplomas, certificates and e-certificates which are formal proof and recognition of accredited online courses. It shows all student's abilities to learn and achieve high results and is very useful to promote personal career including with CVs, job applications and self improvements.
How can you get your certificate at Academy Europe?
You must click "complete" link at the end of every lesson of your course after you finish them.
When you finish all lessons of course, the "finish course" link is going to be active at the end of last lesson.
When you click the "finish course" link, you will finish your course on Academy Europe officially. Then, "certificate" page of you completed course will be automatically active.
You can see and download your certificate online after you click on your "certificate" link.
Audience
This course by Academy Europe has been prepared for beginners to help them understand the basics of Aviation Management. It will be quite useful for those who are keen on taking up management career in aviation. For all other enthusiastic readers, this course is a good learning material.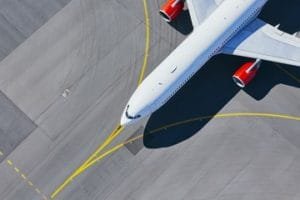 Prerequisites
We assume the reader has interest in business administration and aviation operations. Critical thinking, foresightedness, strategic thinking, and communication skill are a plus.
Aviation Management - Introduction

Aviation Management – Introduction

Aviation Management - IT

Terms Used in Aviation

Aviation Management - Airline

Aviation Management – Airline

Airline - Financial Management

Airline – Financial Management

Airline - Route Planning

Aviation Management - Airline Marketing

Aviation Management – Airline Marketing

Aviation Management - Airport

Aviation Management – Airport

Airport - General Layout

Airport - Planning and Development

Airport – Planning and Development

Airport - Financial Management

Airport – Financial Management

Aviation - Safety Management

Aviation – Safety Management

Aviation - Disaster Management

Aviation – Disaster Management

Aviation Management - International Air Law

Aviation Management – International Air Law

Aviation Management - Concerns in Aviation

Aviation Management – Concerns in Aviation

Aviation Management - Careers in Aviation

Aviation Management – Careers in Aviation

Emerging Trends in Aviation

Emerging Trends in Aviation