Instructor

: Alper Karakus

Lectures

: 16

Students

: 473

Duration

: 10 weeks
Categories:
* Certificate Courses *
,
* E-Certificate Courses *
,
Artificial Intelligence
,
Computer Engineering
,
Computer Science
,
Courses in English
,
Engineering & Technology
,
Physics
,
Programming
,
Science & Research
,
Software
Neural networks are parallel computing devices, which are basically an attempt to make a computer model of the brain. The main objective is to develop a system to perform various computational tasks faster than the traditional systems. This course by Academy Europe covers the basic concept and terminologies involved in Artificial Neural Network. Sections of this course also explain the architecture as well as the training algorithm of various networks used in ANN.
Free Certification
Academy Europe presents high-quality formal diplomas, certificates and e-certificates which are formal proof and recognition of accredited online courses. It shows all student's abilities to learn and achieve high results and is very useful to promote personal career including with CVs, job applications and self improvements.
How can you get your certificate at Academy Europe?
You must click "complete" link at the end of every lesson of your course after you finish them.
When you finish all lessons of course, the "finish course" link is going to be active at the end of last lesson.
When you click the "finish course" link, you will finish your course on Academy Europe officially. Then, "certificate" page of you completed course will be automatically active.
You can see and download your certificate online after you click on your "certificate" link.
Audience
This course will be useful for graduates, post graduates, and research students who either have an interest in this subject or have this subject as a part of their curriculum. The reader can be a beginner or an advanced learner.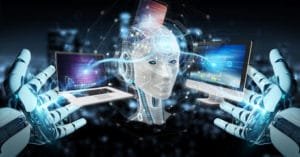 Prerequisites
ANN is an advanced topic, hence the reader must have basic knowledge of Algorithms, Programming, and Mathematics.
Artificial Neural Network - Basic Concepts

Artificial Neural Network – Basic Concepts

Artificial Neural Network - Building Blocks

Artificial Neural Network – Building Blocks

Learning and Adaptation

Supervised Learning

Unsupervised Learning

Learning Vector Quantization

Learning Vector Quantization

Adaptive Resonance Theory

Adaptive Resonance Theory

Kohonen Self-Organizing Feature Maps

Kohonen Self-Organizing Feature Maps

Associate Memory Network

Artificial Neural Network - Hopfield Networks

Artificial Neural Network – Hopfield Networks

Boltzmann Machine

Brain-State-in-a-Box Network

Brain-State-in-a-Box Network

Optimization Using Hopfield Network

Optimization Using Hopfield Network

Other Optimization Techniques

Other Optimization Techniques

Artificial Neural Network - Genetic Algorithm

Artificial Neural Network – Genetic Algorithm

Applications of Neural Networks

Applications of Neural Networks