Instructor

: Drishya Gupta

Lectures

: 9

Students

: 110

Duration

: 10 weeks
Agra Fort is one of the largest forts in India. The fort was under Rajputs, Mughals, Suris, Marathas, and British. It was renovated by Mughal dynasty and in this period many structures were built inside the fort. The fort consists of many attractions like mosques, public and private halls, palaces, gardens, and other attractions. This course by Academy Europe will let you know about the history of the fort along with the structures present inside the fort.
Free Certification
Academy Europe presents high-quality formal diplomas, certificates and e-certificates which are formal proof and recognition of accredited online courses. It shows all student's abilities to learn and achieve high results and is very useful to promote personal career including with CVs, job applications and self improvements.
How can you get your certificate at Academy Europe?
You must click "complete" link at the end of every lesson of your course after you finish them.
When you finish all lessons of course, the "finish course" link is going to be active at the end of last lesson.
When you click the "finish course" link, you will finish your course on Academy Europe officially. Then, "certificate" page of you completed course will be automatically active.
You can see and download your certificate online after you click on your "certificate" link.
Audience
This course is made for the people who would like to know about the history of Agra Fort along with the interiors and design of the monument. This monument is visited by many people from India and abroad.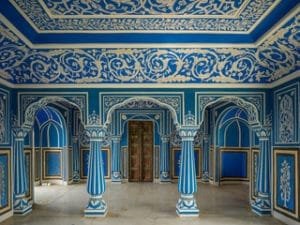 Prerequisites
Before entering the fort, the tourists must check that they are not carrying any edibles. Besides these, smoking is not allowed inside the fort. Mobile chargers, knives, pens, electronic items, wires, etc. are not allowed inside the complex though they can take camera with them. Tourists are also suggested to take an approved guide who can explain the different structures inside the fort.
Agra Fort - Overview

Agra Fort - Location

Agra Fort - How to Reach?

Agra Fort – How to Reach?

Agra Fort - History

Agra Fort - Gates

Agra Fort - Palaces

Agra Fort - Halls

Agra Fort - Mosques

Agra Fort - Nearby Places

Agra Fort – Nearby Places